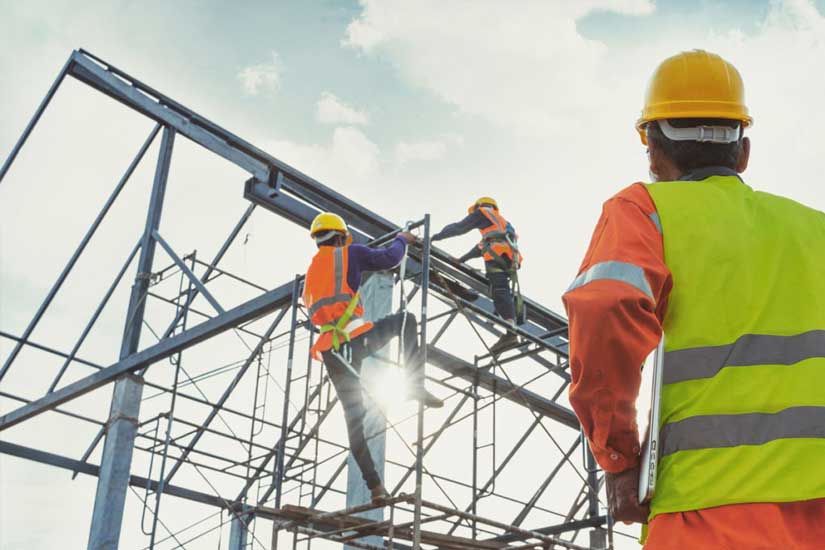 Contractor Safety
Contractor Safety Management
Contractors fill one of every five jobs in the United States and are expected to make up nearly half our workforce within the next decade. They bring varying degrees of occupational health and safety knowledge, training, and experience, making it difficult for organizations to manage workplace safety. To mitigate the risks associated with disparate and potentially inadequate safety training of contractors who work on their behalf, more than 75% of companies in a recent NAEM safety management benchmarking plan to advance their contractor safety programs. It's for a good reason: Preliminary OSHA reports show that organizations across industries and trades continue to fall short when addressing critical safety hazards, including personal protective equipment, operation of machinery and industrial trucks, and fall protection, among other hazards.
Contractor Safety Management programs protect the safety of your teams, contractors, and, most importantly, your business reputation. A well-defined and implemented program helps ensure that contracted services support and strengthen your company's safety performance goals and regulatory compliance. Contractor Safety Management is not only confined to the construction industry – it applies to all sectors that hire contractors, even for general maintenance.
We partner with clients to establish, implement and transform their Contractor Safety Management program into a streamlined process that helps them overcome numerous contractual and compliance challenges. Whether starting a program from scratch or looking to improve upon an existing program, our approach set the client and contractor up for success by establishing precise requirements, developing a pre-qualification process, providing contractor training, and creating mechanisms to monitor and evaluate contractor performance. Lastly, we can provide insight into OSHA's Multi-Employer Citation Policy and help clarify misconceptions around who is responsible for what throughout the work cycle.
Our Contractor Safety Management Services:
Contractor Management Assessment of Need
Contractor Program Development and Implementation
Contractor Pre-Qualification
Program Gap Analysis
Contractor Management Audits and Assessments
OSHA Multi-Employer Awareness Training
Permit to Work Development and Implementation
Behavior-Based Safety (BBS)

A strong contractor safety program that prequalifies contractors before being hired and monitors and manages ongoing safety performance can ensure that contractors are adequately equipped to mitigate hazards. This can help prevent worker injuries, protect corporate reputation, support compliance with government regulations, and avoid hefty fines associated with violations.
Enviro Hazards

Mitigate Hazards

Compliance
Regulations

Limit Violations

Limit Fines
Avoid Accidents

Behavior Safety

Company Image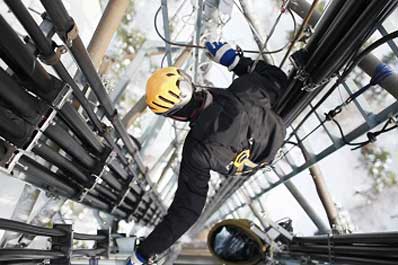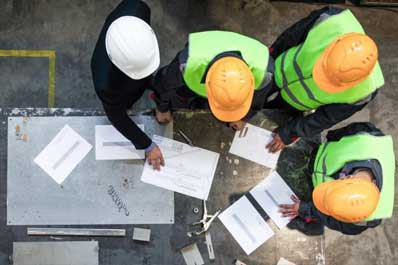 Safety training is one of the most impactful tools companies have for sharing their safety culture throughout their workforce, including their contracted workers. So what better way to ensure your workforce's safety readiness than to train them before they set foot on a job site?
Contracts help establish your organization's expectations regarding its contractors' safety preparedness and performance. Legal contract language should require their compliance with federal, state, and local regulatory requirements and company-specific health and safety requirements. This may include participation in the company's safety prequalification program administered through a third-party provider and maintaining an acceptable safety score in their contractor management system.
Key performance indicators (KPIs)—such as the total number of safety-related incidents and lost time rates—are among the newest tools for advancing contractor safety. Leaders rely heavily on safety metrics to create awareness of safety adherence and motivate workers to improve their performance. Many companies leverage a third-party software provider to host a digital dashboard that features the company's critical safety-related KPIs for its contractors.
Periodic on-site inspections, jobsite walk-throughs and annual audits are effective ways to monitor contractor safety performance. These can be conducted by internal resources or some organizations leverage an outside vendor to perform these audits, supplementing their internal resources to give them more eyes in the field.